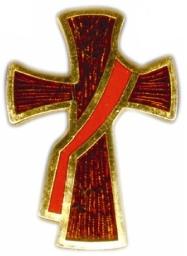 Need an excellent presenter at your parish or diocesan event?
Deacon Kevin is an excellent homilist, exceptional retreat master, and a dynamic public speaker who engages and inspires participants.
Deacon Kevin has been published in Deacon Digest, given talks at the Dallas Ministry Conference, and the National Catholic Education Association. He has presented at both the National Association for Diaconate Directors Institutes, National Directory and Ministry and Life.
He has led retreats for deacons and deacon aspirants, done parish missions, trained ecclesial and liturgical ministers, and would love to come to your diocese or parish.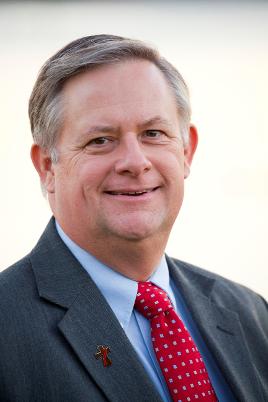 About Deacon Kevin
Deacon Kevin is a father and grandfather, a catholic gentleman, and a great guy to know. He was ordained a permanent deacon in the Archdiocese of Baltimore in June 2001 by Cardinal William Keeler.
EDUCATION
Doctorate in Ministry degree from The Catholic University of America in Washington, D.C. with a specialization in Liturgy and Sacramental Theology. His treatise: "Guiding Deacons to a Greater Understanding of the Spirit of the Liturgy through a Deeper Understanding of the Nature of Liturgical Action."
Master's Degree in Theology, specializing in Biblical Studies, from the Ecumenical Institute of Theology at Saint Mary's Seminary and University, Roland Park, Baltimore.
EXPERIENCE
Deacon Kevin has extensive pastoral experience having lived in dozens of parishes growing up in an Army family and having the pleasure to serve as a deacon in two parishes in the Archdiocese of Baltimore, a parish in the Archdiocese of Seattle and now in the Diocese of Fort Worth, Texas.
While at Saint Clare Parish in Essex, MD, he served as the Pastoral Associate then as the Pastoral Life Director (there was no resident Pastor) for a 1300 family suburban parish with an elementary school (325 students) and day care (95 children). There was also a robust Religious Education program with over 150 children, and several adult faith enrichment programs. Understanding stewardship he increased parishioner engagement, doubled the number of active volunteers, and increased the weekly offertory by 10% each of six years.
He served at Saint Leo the Great Parish in Little Italy, Baltimore, where he lead the Liturgy Committee and Evangelization Committee. Deacon Kevin provided sacramental preparation for Baptism, Confirmation, RCIA and Marriage, and provided Spiritual Direction. He created an area wide Young Adult Ministry, Harbor East Young Adults, serving seven parishes on the east side of Baltimore.
He and his wife relocated to the Pacific Northwest living in the Archdiocese of Seattle, just a dozen miles from the Canadian border, ministering at Sacred heart Parish in the Fairhaven Community of Bellingham, Washington for almost a year.
Life continually changes and now Deacon Kevin and his wife live in the Dallas/Fort Worth area. He is a member of the Deacon Formation Team for the Diocese of Fort Worth, teaching and supervising deacon candidates.
Deacon Kevin is an adjunct professor at the University of Dallas, Ann & Joe O. Neuhoff School of Ministry, and at the Pontifical College Josephinum Diaconate Institute. He has been a featured writer for Deacon Digest.
He has presented at the National Association of Diaconate Director Institutes; the Dallas Ministry Conference; the National Catholic Educators Conference (NCEA) and the National Conference for Catechetical Leadership (NCCL).
You can also visit: www.bagleyministry.org